Welcome to
Dental Care Center at Kennestone
Caring for your oral health is our top priority at Dental Care Center at Kennestone. Our team of experienced, friendly dental professionals offers a relaxing and inviting atmosphere where you can achieve your best smile. Our dentist office in Marietta offers a wide variety of dental services to care for all the smiles in your family. We treat the growing grins of children to the mature mouths of seniors. Come join our dental family and experience dental care excellence at our office in Marietta.
Oral health care begins with preventive and general dental services. Our practice offers a comprehensive list of dental services to improve the health of your teeth and gums. Preventing decay, gum disease and other dental issues are the best way to make your smile last a lifetime. When you do need treatment, we provide excellent care for removing decay, repairing damaged teeth and combating issues like gum disease. We help you and your family maintain healthy smiles while making you feel at home in our comfortable office.
How Can We Help?
A healthy smile is important to your wellness and your appearance, which is why we offer more than just general dental care. When you want your smile to look its best, we provide cosmetic services like porcelain veneers, whitening and other treatments to give your smile a makeover. We also offer orthodontics, restorative dentistry and sedation options. We to help you achieve your best smile while making you feel at ease.
If you have been looking for a quality family dentist in the Marietta area, come visit us at Dental Care Center at Kennestone. You will love our friendly, personalized care and comfort amenities while receiving the most advanced level of dentistry. Call our office, or book your appointment online to join our dental family.
Ask a Question
Our Dunwoody Office
Our Client Reviews
Dental Care Center at Kennestone
4.8 / 5.0
Based on 193 reviews
Angie W.

I absolutely love this dental experience. I used to dread having to make dental trips but since finding this office 4 years ago that took the dread away. From making the appointment, to visiting with the office staff. It's great. The Hygienist is very friendly. But that Dr. O,
she is a ray of sunshine. Perfect bedside manner, concerning, caring, helpful, and so very positive. I do not have dental insurance and could go somewhere else that may be a tad cheaper but I wouldn't trade this dental office for the world. They feel more like family. Give them a try you won't regret it!
Olivia

I am very happy I came to this dental office! I tend to avoid going to the dentist because of past experiences, but my visit today was 10/10!! The dental hygienist, Kelly, and Dr. Buffington were so nice and thorough. I highly recommend! So happy I found a good and nice dental office finally!! :)
Mark P.

Always a great experience when I come in for cleanings or any work that has to be done. Special thanks to my hygienist Kelli for a good cleaning today and making me feel comfortable. Dr. Buffington is also terrific and very attentive. The entire staff will make you feel welcome and comfortable.
Nancy M.

I have been a patient here for many years. I've always had positive experiences. I especially like the Dental Hygenist "Callie". She is just the best, always smiling and cheerful, just what you need at the Dentist. She is very experienced and I've learned a lot from her. All the Staff is very nice and polite and Dr Buffington is great also. I've had a lot of dental work done by her and never had a problem. She is very gentle and painless too!
Opening hours
Monday
7AM - 4PM
Tuesday
7AM - 4PM
Wednesday
7AM - 4PM
Thursday
7AM - 4PM
Friday
7AM - 1PM
Saturday
Closed
Sunday
Closed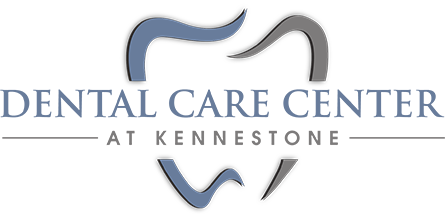 Dental Care Center at Kennestone
129 Marble Mill Rd NW
Marietta, GA 30060

(770) 424-4565
Our Dunwoody Office