3 Causes of Tooth Wear
May 23, 2023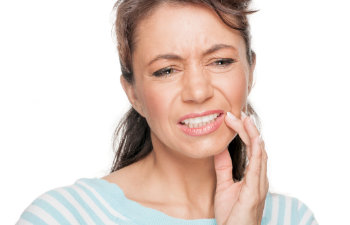 At Dental Care Center at Kennestone, we know firsthand that tooth wear can have a significant impact on our patients' overall oral health. There are many different causes of tooth wear, but in most cases, it boils down to one of the following factors:
One of the primary causes of tooth wear is brushing your teeth too hard or using a stiff-bristled toothbrush. Many patients believe that they need to use excessive force when brushing in order to get their teeth truly clean. Unfortunately, this isn't true – brushing too hard can actually cause serious damage to your tooth enamel. Over time, it can wear down the enamel and cause gum recession.
Another cause of tooth wear is teeth clenching and grinding their teeth. Many patients are unaware that they're even doing this – it often occurs during sleep. However, the constant pressure on your teeth can cause serious wear and tear over time. A nightguard can help.
And finally, if your teeth are misaligned it can cause them to take on unnecessary pressure from their biting partner. Yes, tooth enamel is the hardest thing in the entire human body. But when teeth don't bite together correctly, can lead to premature tooth wear or flat spots across certain teeth in your mouth.
At the Dental Care Center at Kennestone, we're here to help. Whether you're struggling with brushing too hard, teeth clenching and grinding, or need to correct the alignment of your teeth, our team of experienced professionals can work with you to find a solution that meets your needs. Contact us today to schedule your appointment and take the first step towards better oral health and a more beautiful smile!
Posted on behalf of Dental Care Center at Kennestone