3 Symptoms of Gum Disease
October 9, 2023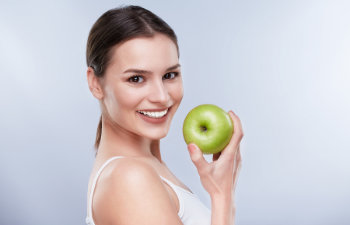 The Dental Care Center at Kennestone in Marietta, GA is here to care for all your dental needs, including a common but major concern – gum disease. Understanding its symptoms is crucial for early detection and preventing tooth loss.
How Gum Disease Develops
Gum disease, or periodontal disease, often starts with infrequent flossing. When plaque, a sticky film of bacteria, builds up on your teeth, it slowly hardens into dental calculus or what most people call "tartar." The heavier the tartar is, the more bacteria there are to trigger inflammation of your gums. As gum disease progresses, it destroys the supporting tissues and bone that support your teeth.
Three Gum Disease Symptoms That Shouldn't Be Ignored
Bleeding Gums: Healthy gums shouldn't bleed when you brush or floss. If you notice blood, it may be an early sign of gum disease. If you're behind on your checkups, call our Marietta dentist.
Persistent Bad Breath: The bacteria responsible for gum disease and the tissue necrosis it causes can lead to severe halitosis that doesn't improve with home care.
Gum Recession and Tooth Mobility: As gum disease advances, you might notice your gums pulling away from your teeth. They may look longer or even start to feel loose.
Schedule Your Consultation Today
Don't wait to see a dentist in Marietta if you're experiencing any gum disease symptoms. Early intervention is essential to prevent gum infections from advancing and causing more significant oral health issues.
Our dedicated team at the Dental Care Center at Kennestone is here to help. Schedule your consultation today to assess your periodontal health, receive personalized advice, and start a treatment plan if necessary. Remember, proactive care is the key to a healthy smile that lasts a lifetime!
Posted on behalf of Dental Care Center at Kennestone