4 Ways To Prevent Gum Recession
January 21, 2020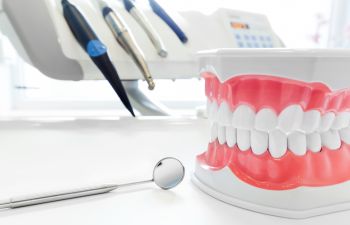 Our Marietta, Georgia dentist sees a lot of patients with gum recession.  Loss of gum tissue causes severe sensitivity due to tooth root exposure. Gum recession can occur over the years with past gum disease and trauma, but it can usually be prevented. To help you maintain an adequate amount of gum tissue around your teeth, consider the following:
Change Your Toothbrush – Using hard bristles toothbrush can cause damage to your gums, so consider switching to one with soft or extra-soft bristles.
Change Your Brushing Technique – Brushing too hard also causes gum loss. When you brush your teeth, don't bear down in the brush. Simply hold the brush in your hand and maneuver it around. Using an electric toothbrush is a great way to prevent you from brushing too hard.
Prevent Grinding – The motion of grinding your teeth puts pressure on your gums, causing the tissue to pull back. If you're a regular grinder, wearing a nightguard while you sleep will not only protect your gums but your teeth and jawbone as well. These appliances can be purchased over-the-counter but to ensure the best fit, our dentist can make a custom one for you.
Remove Oral Piercings – When oral piercings are constantly rubbing on delicate gum tissue, recession can quickly occur.
Treating Gum Recession Professionally
If you are a victim of gum recession, there are some different procedures that we can do to help. Come visit Dental Care Center at Kennestone in Marietta, Georgia for a consultation to determine what the best treatment option is for your smile. Give us a call today to get scheduled. We look forward to meeting you.
Posted on behalf of Dental Care Center at Kennestone