6 Foods That Are Destroying Your Tooth Enamel
June 13, 2019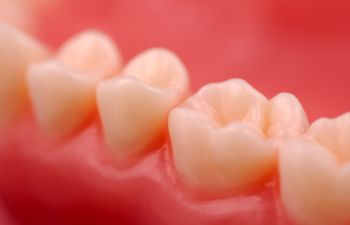 Many Marietta residents go about their daily lives unaware that their teeth are actively being worn down by the very foods they eat.
Enamel erosion happens when foods that are high in acid or sugar come in contact with teeth. It happens slowly and painlessly, so you may not realize it until it's too late. If you lose enough tooth enamel, you'll have problems like yellow teeth, tooth sensitivity, tooth fracture, and decay.
Watch your exposure to these foods that are notorious for destroying tooth enamel.
1. Sweet Tea
A glass of cold tea is the perfect way to beat the heat, but your tea drinking habit could be damaging to your teeth if you take your tea sweetened with sugar.
2. Coke and Other Carbonated Drinks
Besides all the sugars and acids found in coke, the added carbonation is also quite caustic.
3. Citrus Fruits
Lemons, limes, oranges, grapefruit, and juices made from these fruits are very harsh on tooth enamel since they are high in citric acid.
4. Sour Candies (Especially Gummies)
Sour candies are high in acids and chewy ones like sour gummy worms are even worse since they can get wedged between teeth.
5. Dried Fruit
Healthy as it sounds, dried fruit is loaded with sugar and acids that can dissolve tooth enamel. The fact that they get stuck in teeth also doesn't help!
6. Processed Breads and Cakes
Junky carbs are low in fiber and high in the sugars that cause enamel wear. They're also prone to getting stuck in teeth for a long time.
To fight the effects of enamel wear, visit our Marietta family dentist. Call us today to schedule a checkup!
Posted on behalf of Dental Care Center at Kennestone