The Best Teeth Whitening Treatment in Marietta
February 25, 2019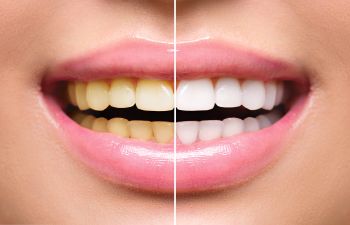 If you want to find the best teeth whitening treatment, then you need to go pro. Start by visiting one of the cosmetic dentists of Dental Care at Kennestone.
Begin your journey to a whiter smile by finding out why professional teeth whitening is the better and faster than other options sold in stores.
Why OTC Teeth Whitening Products Don't Work
Most teeth bleaching products don't actually "bleach" your teeth, at all. Instead, they simply scrub away surface stain on the outside of your enamel.
You may find some products that contain a peroxide-based agent, which does lighten tooth color. The issue, however, is that it's easy to misuse these over-the-counter tooth bleaches and wind up with sore teeth and gums. Or the solution is too weak to work well.
Professional Teeth Bleaching in Marietta
What makes professional teeth bleaching so effective?
Here at Dental Care Center at Kennestone, we use Opalescence whitening. We use protective barriers that shield your gums from the intense bleaching gel to provide efficient and gentle results. We also paint the gel on perfectly so that it reaches all of your tooth surfaces evenly.
Before we even begin the whitening process, we'll ensure that your teeth are clean and healthy. We don't want to apply gel to areas of decay or gum disease.
Get Professional Teeth Whitening at Your Home
What if you could combine the effectiveness of professional teeth bleaching with the comfort of your own home?
We've considered that possibility, too, and that's why we offer a take-home whitening option. It works just like Opalescence, but you can apply it at your own convenience to whiten your smile gradually.
Request a consultation today for the best cosmetic teeth whitening in Marietta.
Posted on behalf of Dental Care Center at Kennestone