The Best Way to Get (and Keep) a White Smile
May 22, 2018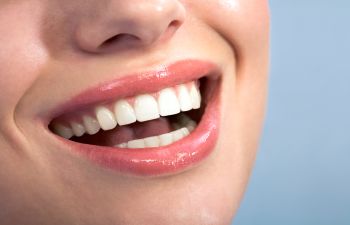 You've wanted that perfectly-white smile for a long time, now. But with so many different methods out there, you're not sure where to begin.
Here is the dentist-recommended advice for getting your teeth as white as possible…
Practice Good Oral Hygiene
Yellow teeth are sometimes natural, but in many cases they're highly preventable. You can do a lot to prevent your teeth from darkening. Brushing at least twice a day and flossing at least once a day will slow down plaque buildup that can stain enamel.
Avoid Staining Foods
Limit how often you eat things like coffee, tea, curry, tomato sauce, red wine, cola, and berries. After eating a dark-colored food, rinse the pigments away by swishing some plain water around your mouth and teeth.
Use a Whitening Toothpaste and Rinse on the Regular
Whitening toothpastes don't bleach teeth, but they contain gritty textures like baking soda to buff away plaque and surface stains. Whitening rinses don't bleach out the deep stains, but they can also help you to keep up with new stain and maintain the whitest smile possible.
See a Marietta Cosmetic Dentist for Professional Teeth Bleaching
If you're disappointed by the results of over-the-counter and DIY teeth whitening methods, then it's time to get professional help.
Professional teeth bleaching procedures such as Opalescence will get you results in as little time as just one hour.
A professional procedure is also safer and more effective than anything you could try at home. In addition to your treatment, you'll get tips on how to make your results last.
Contact our team here at Dental Care Center at Kennestone for more tips on getting the brightest smile of your life.
Posted on behalf of Dental Care Center at Kennestone