Brighten Your Smile Before The Holiday
November 22, 2022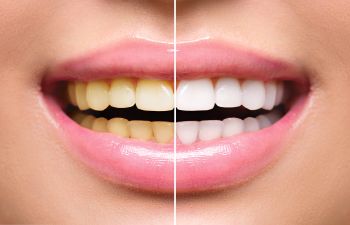 We're getting closer to that time of year when we see a lot of bright lights being put up and glimmer and shimmer everywhere. You don't have to leave the glitz and glamour to your Christmas tree. If you're looking for a way to spruce up your smile for the holidays, why not consider professional teeth whitening in Marietta?
Why Teeth Whitening?
There's no doubt there will be parties and family gatherings to go to this holiday season. So why not enter the room with confidence? Teeth whitening is a quick and convenient way of giving your smile a significant enhancement.
Brightening your teeth 5-8 shades lighter will instantly give your self-esteem a boost. Teeth whitening can also give your smile the refresh it needs for a more youthful appearance, especially with parties or portraits coming up on your calendar.
You can choose to have whitening treatments done in our office or opt for a take-home kit to use in the comfort of your own home. Either way, having teeth whitening with a professional will guarantee the results you're looking for.
"Is Teeth Whitening Right for Me?"
Come visit our cosmetic dentist in Marietta to speak with one of our staff about the teeth whitening process. Scheduling your appointments now will give you the time you need to start the treatment, so by the time holiday festivities are in full swing, your smile will be ready to go.
Book An Appointment Today
Schedule an appointment at Dental Care Center at Kennestone in Marietta today. You can have all your questions about teeth whitening answered to enjoy a brighter smile in time for the holidays.
Posted on behalf of Dental Care Center at Kennestone