Can Diabetes Affect Oral Health?
November 30, 2017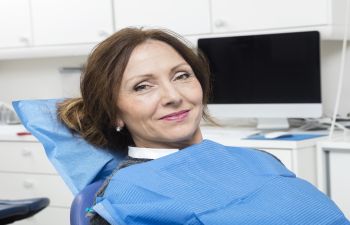 People living with diabetes know many of the ways that the disease can affect their bodies, but oral health is not commonly one of them. Multi-year studies, research and experience show that diabetes can have a severe impact on the mouth, teeth, and gums. Diabetics are at greater risk for infections of the mouth, notably periodontal (gum) disease.
Periodontal disease causes inflammation, pain, and bleeding. Some people find it difficult to chew. Because gum disease can devastate the gums, some people lose their teeth. Other dental problems linked to diabetes are fungal infections, dry mouth, increased glucose in saliva, dental decay, and bad breath.
Stabilizing blood sugar is a critical part of diabetes care and also minimizes further dental problems. For those with diabetes, prioritizing oral care will keep your teeth and gums healthy. Dental Care Center at Kennestone can help you prevent serious problems in your mouth. We urge our diabetic patients to be vigilant with daily brushing and flossing and with bi-annual dental and hygienist visits. These actions alone are enough to prevent diabetes from compromising your oral health, but we also suggest that our patients choose a low sugar and carbohydrate diet, not smoke and drink plenty of water to wash away bacteria.
Check your teeth and gums frequently for indications of diabetes. If your gums bleed when you floss or you see blood in the sink when you brush your teeth, gum disease is likely the culprit. Other telltale signs are white patches on the tongue, chronic bad breath from infection, and pain.
For help with diabetes and your oral care, our doctors of dentistry and the entire team at Dental Care Center at Kennestone are passionate about serving you. We will work with you to establish a custom care plan that will help you protect your smile and keep it healthy for years to come. Call us today to set up a consultation.
Posted on behalf of Dental Care Center at Kennestone