Can Kids Get Invisalign?
October 29, 2018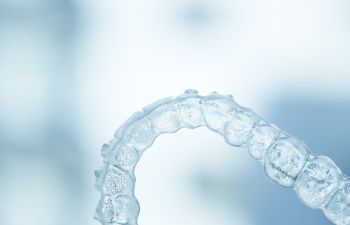 Invisalign is a popular orthodontic treatment option for adults. It's discreet, convenient, and more comfortable than traditional braces which have sharp metal parts.
Can your kids enjoy the same benefits from Invisalign?
Your Child's Orthodontic Needs
The first thing you need to consider is what your child's orthodontic needs are. Invisalign isn't right for every case. Some kids need early treatment with braces designed to correct unique problems. But for most teens and pre-teens with mild orthodontic issues, Invisalign Teen is the perfect solution.
What's Invisalign Teen?
Invisalign Teen offers the same benefits for youths as the traditional system does.
These benefits include:
Low-visibility
Safer on teeth and gums (can be replaced with an athletic mouth guard for sports)
Maintain a varied and healthy diet since there's no need to avoid any foods
Easier oral hygiene (just remove the trays for normal brushing and flossing) means that teeth stay healthier during treatment
The difference between this and the original system is that you'll play a more active role in overseeing your child's treatment.
Is Invisalign Right for Your Child?
The key to making a success of Invisalign treatment is wearing the aligner trays as directed. If your son or daughter is responsible enough to keep the trays in their mouth at all times save for sports, meals, and tooth brushing, then they may be a good candidate for the procedure.
Find out whether Invisalign can make a positive difference in your child's smile by visiting the team here at Dental Care at Kennestone. A quick orthodontic evaluation in Marietta is all it takes to discover whether or not your child should try Invisalign. Call us today to schedule your appointment.
Posted on behalf of Dental Care Center at Kennestone