Crowns vs. Fillings: Which One Do I Need and Why?
January 11, 2021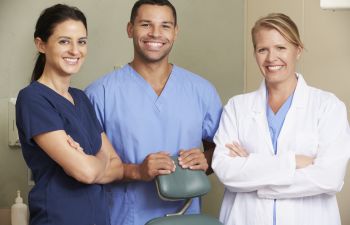 When you have an obvious cavity, fractured tooth, or old filling that needs to be changed out, you have two options to choose from: dental fillings or crowns. How can you know which one you really need?
One of the most common questions we hear at Dental Care Center at Kennestone is "Why do I need a crown? Can't I just get a dental filling instead?" If you're wondering the same thing, here are some factors to keep in mind.
What is the Tooth's Overall Integrity Like?
Dental fillings go inside of teeth, while dental crowns surround them on the outside. In order for one to be better than the other, we'll have to assess how much tooth enamel there is and its integrity.
A filling will need enough stable enamel to wrap around it to keep it in place. If the filling is extremely large, there will only be a thin shell of enamel around it. That means biting down to eat could easily crack the tooth in two. So, the more decay or damage there is, the more likely you'll need a crown instead of a filling.
Is There Existing Dental Work?
Any time you have an existing dental restoration, the immediately surrounding tooth structure has to be "prepped" for a new, updated restoration. If you don't have enough structure to work with, a filling can easily turn into a crown.
Consultations at Dental Care Center at Kennestone
Whether you're looking for a minimally invasive filling or a protective full-coverage crown, you can trust the experienced team at Dental Care Center at Kennestone. Call us today to request an exam.
Posted on behalf of Dental Care Center at Kennestone