Dental Insurance Expiration Dates: What You Need to Know
December 9, 2020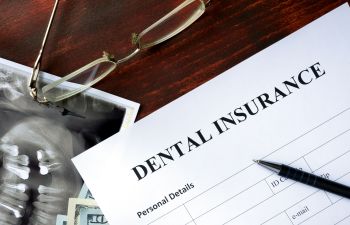 "Doesn't my insurance pay for that?"
"Is my dental treatment covered by my insurance plan?" 
"How much will my insurance cover?" 
As we approach the end of the year, it's important to understand that your unused dental insurance benefits won't "roll over" into the next. This can work in (or against) your advantage.
Benefits Reset in January
How can you make your annual allowance work in your favor? By booking out your necessary dental treatment now, then allowing your benefits to reset January 1st. Once they do, you can continue with your necessary care (even though you'll have to meet the insurance deductible again) and enjoy access to the full annual allowance.
For example, let's say you need a root canal on one tooth and a few fillings on the other side of your mouth. The root canal is most important, so our Kennestone dentist begins endodontic therapy as soon as possible. You've already had another filling this year, so you already meet your deductible and cap out on your allowance. In a few weeks — once New Years' Day rolls around — those numbers reset. At that time, you plan your other fillings in early January, pay your deductible, and utilize your included coverage amounts all over again.
It's Now or…Next Year
Scheduling dental care at the end of the year can be a challenge, because most people want to use their benefits before they expire. On top of that, most dental offices will fill up quickly over the holidays, when people are using up their vacation time. If you plan to schedule treatment in the next month, you'll want to do it as soon as possible.
Call Dental Care Center at Kennestone to reserve your next appointment.
Posted on behalf of Dental Care Center at Kennestone