Do I Need a Crown?
October 12, 2021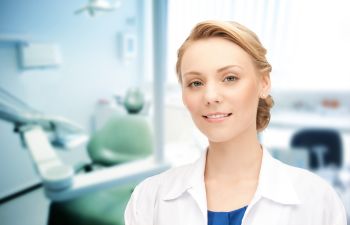 Many types of restorations are available today. To pinpoint which treatment is required on certain teeth, a thorough examination with X-rays is required. We'll want to see the full picture of the situation to decide the best restoration.
Here are some situations where a dental crown may be your best option…
If a tooth has decay that is large and deep. For example, if your tooth is cleaned out and filled but the majority of the structure is filling material, then the tooth is too week to eat with. A crown gives it strength.
Someone who might have bitten down and cracked or fractured a tooth. A crown will restore the missing part.
Severe wear from teeth grinding. Bruxism (clenching and grinding) makes a tooth prone to decay and sensitivity. A crown is necessary to protect the tooth that's left.
If a root canal was completed on a tooth, a crown is almost always required.
You're getting dental implants replace an entire tooth. A crown is the fixed restoration placed on top of your artificial "root."
Types of Dental Crowns
Crowns are made to replace the top of your natural tooth, when too much enamel is compromised. The most common material used to make a crown is porcelain or ceramic, which offers the most natural appearance as well as strength. Other types of crowns are made from metal and gold alloys, especially if pressure is a concern. Stainless steel "caps" are primarily used on baby teeth after a pulpotomy treatment, but rarely in adults.
Whether you're looking for a minimally invasive filling or a protective full-coverage crown, the Dental Care Center at Kennestone has your smile's best interests at heart. Call us today!
Posted on behalf of Dental Care Center at Kennestone