Don't Let Your Dental Benefits Run Out!
November 18, 2021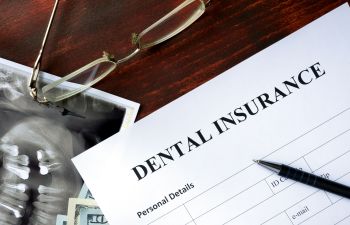 Take advantage of your dental benefits before they expire on December 31st. Right now is the best time to schedule your second dental check-up for the year. Especially before last-minute holiday openings start to fill up.
About Your Dental Insurance Benefits
Most dental plans prioritize preventive dental care as the most important role in your overall oral health? Visits like cleanings and exams are usually covered at 100% twice per year without counting against your maximum allowance. If you haven't reserved your second cleaning this year, now is the time to call Dental Care Center Kennestone. Every plan is different, so we can verify whether you get two visits per year or if they need to be every six months.
Preventive Benefits Usually Cover
Oral evaluations
X-rays
Dental cleanings
Fluoride for children
Sealants up to age 14
Preventive dental exams allow us to monitor your oral health over the year. We check for signs of decay, gum disease, abnormalities in soft tissue such as oral cancer, and teeth alignment. That way our dentist can catch issues before they become a bigger problem, resulting in painful emergencies or extensive treatment needs.
And if you do need treatment, there's still time to use your insurance allowable before the end of the year…if you schedule quickly!
Don't Let Your Coverage Expire
Healthy dental habits at home are important to maintain between your routine cleanings at our Marietta office. But your benefits will reset on January 1st. Anything you didn't use this year won't roll over to the next.
Our number one priority is your oral health. Contact our office today to schedule your next checkup. That way if you need treatment, we can coordinate it quickly before your benefits expire.
Posted on behalf of Dental Care Center at Kennestone