Easy Tips for a Healthier Summer Smile
July 22, 2021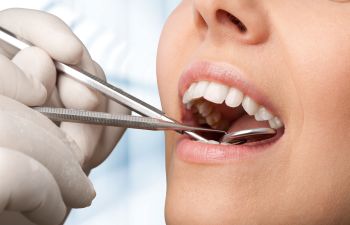 The summer months are full of fun activities and snacks. Like popsicles, snow cones, sweet tea, you name it. And while you can enjoy those from time to time, you might also find your smile needs a little extra protection this time of year. Here are some quick and easy tips to follow when you're out and about during the warmer months.
Drink Plenty of Water
Tap water is fluoridated and serves as a natural cleanser. Try to drink it as often as possible. Consider rinsing your mouth with water between snacks, drinks, or frequently throughout the day. Especially after sugary summer treats.
Chew Gum with Xylitol
Xylitol is a special type of artificial sweetener that actually reduces plaque buildup on teeth and neutralizes acids in your mouth. In other words, it helps you prevent tooth decay! So, if you're at the park with the kids enjoying a picnic or treating everyone to ice cream, consider giving them a piece of gum with xylitol in it afterward.
Involved in Sports? Wear a Mouthguard
Did you know that summertime is when we tend to see a spike in dental emergencies and emergency room trips? Wearing a professionally-fitted sports mouthguard can cut back on chipped, broken, knocked out teeth and concussions.
Be Sure You're Caught up on Checkups
Schedule a checkup every six months so that we can intercept new cavities or issues when they're as small as possible. That means we'll be able to treat them with a more modest (and affordable) approach.
Are you or your family due for your six-month exam and cleaning? Call Dental Care Center at Kennestone today to schedule.
Posted on behalf of Dental Care Center at Kennestone