Four Reasons to Invest in Dental Veneers
June 8, 2021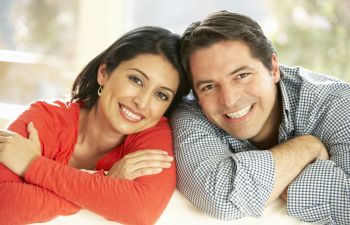 Dental veneers offer the best possible outcome when you're getting ready for a smile makeover. These dazzling aesthetic treatments help your teeth look their very best, transforming your smile into your favorite accessory! If you're still hesitant about whether veneers are right for you, here are a few things to keep in mind:
They Instantly "Straighten" Your Smile
Veneers aren't the same thing as braces, but they can instantly make your smile look straighter. If you have minor crowding or tooth misalignment but don't want to spend time undergoing orthodontic treatment, veneers can give you fast results. Some people even refer to them as "instant braces" because of how well they work.
You Can Adjust the Size, Shape, and Color of Your Teeth
Since each dental veneer is created under the specification of our dentist, we can precisely adjust the shade, contour, and other characteristics of each "tooth." If there's a gap, uneven edge, or short tooth that you want to improve, we can make it happen.
Treatment Can be Completed in Under a Month
After your initial evaluation and planning appointment, the prep and placement visits are typically scheduled about two weeks apart from one another.
Financing Options
No matter what your dental insurance does or doesn't cover, you can easily afford dental veneers with our flexible financing options. Monthly payment plans are available with low and 0% interest financing and immediate approval, so that you don't have to wait to get started.
Call Today
Reserve a consultation at Dental Care Center at Kennestone to find out if dental veneers are right for you. Contact us today to get started.
Posted on behalf of Dental Care Center at Kennestone