Gingivitis vs. Gum Disease: What's the Difference?
May 25, 2022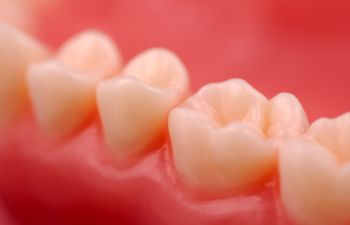 Our gums play an important role in our oral health. They are the soft tissues that help to hold our teeth in place. But sometimes, they can become inflamed and infected, leading to more serious problems. Gingivitis and gum disease are usually thought of as the same thing, but they are actually two different conditions. At Dental Care Center at Kennestone, we treat both.
Gingivitis
Gingivitis is a mild form of irritation, swelling, and sometimes bleeding around the gums. Gingivitis is quite common and can be caused by different factors like poor oral health habits that allow bacteria to build up along the gumlines. Type 2 diabetes and pregnancy can also put you at a higher risk of gingivitis. Regular dental checkups and cleanings can help reverse the effects of gingivitis.
A good oral hygiene routine at home will help to correct the problem so that it does not develop into something more serious, like gum disease.
Gum Disease (Periodontitis)
Gum disease is a more serious condition that not only affects your gums but the bone structure around them as well. The same symptoms such as bleeding and puffy gums occur, but there is also a loss of tissue and bone support. With the loss of bone structure, your teeth will become loose and may even be at risk of falling out. The bacteria can also strain your immune system, making it more difficult to manage co-existing medical conditions.
We will work alongside you to come up with a treatment plan to help treat infected gums and save your teeth.
If you're experiencing any gingivitis or gum disease symptoms, call the Dental Care Center at Kennestone today!
Posted on behalf of Dental Care Center at Kennestone