Gum Disease And The Impact on Respiratory Health
September 4, 2020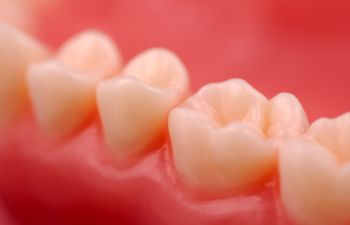 When you inhale pollution or the smoke of tobacco products, it damages your lungs. But what about if you inhale bacteria…from your mouth?
Over time, scientists have determined that having active periodontal (gum) disease raises a person's risk of respiratory disease. Everything from pneumonia to COVID-19 infections can be more severe if you have co-existing periodontitis. In fact, a recent study showed that COVID-19 patients with periodontal disease were more likely to require respirators due to lung infections during their medical care.
What You Can do to Break the Cycle
To avoid accidental inhalation of disease bacteria, you'll want to re-vamp your oral hygiene routine. Start out with a professional cleaning at Dental Care Center at Kennestone to remove all tartar and bacteria between teeth and below your gums.
From there, make a commitment to floss each day. Doing so will prevent excess bacterial accumulation. If flossing is a challenge, consider using handheld floss picks or investing in a water flosser.
Brush your gumlines daily with a gentle, soft-textured brush. If possible, purchase a quality electric toothbrush to do the work for you! Pay particular attention to the gumlines.
With proactive care, you can lower inflammation and bleeding, the two tell-tale signs of periodontal disease.
Gum Health and Your Body
Research continually shows that by improving your gum health and treating periodontal disease, your body's immune system can better combat other underlying issues. If you have a higher risk of respiratory illness, you can't afford to let gum disease slip by without your attention.
Smile healthier and live happier. Call Dental Care Center at Kennestone today to reserve an appointment.
Posted on behalf of Dental Care Center at Kennestone