How to Protect Your New Crown
February 9, 2021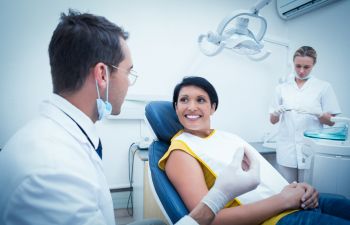 Dental crowns are essential for protecting the integrity of the tooth beneath them. And in some cases, a crucial part of your dental implant restoration. But although crowns are crafted from the highest quality of durable materials, they're not completely invincible.
Here are a few important things you need to remember when it comes to extending how long your new crown will last.
Clean the Margins Well with a Brush
The thin edges around your crown can attract plaque buildup. Use a soft or extra-soft brush to gently clean the margins and your gumlines at least twice per day. 
Floss Your Crown Properly Each Day
Proper flossing doesn't pull crowns (or other dental work) off of your teeth. If for some reason your crown is loose, it would be best for you to catch it during flossing than to have something happen while you're eating.
Wrap the floss snuggly against the side of your crown in a "C" shape. Slide it up and down the tooth, including just under the gumlines, several times. Lift it up and over the gums and move to the next tooth. Repeat this on each side, flossing your full mouth on a daily basis.
Consider Wearing a Night Guard/Sports Guard
Protective mouth guards come in a variety of designs. Some are made for nighttime grinding while others are to safeguard your smile during athletic activities. Since porcelain can't be patched over if it cracks, it's best to wear a protective appliance to prevent the damage from happening at all.
Have it Professionally Evaluated
Keep your six month checkups to ensure new decay or disease isn't developing around any of your dental work. Contact Dental Care Center at Kennestone today to request an appointment.
Posted on behalf of Dental Care Center at Kennestone