How to Reduce Your Risk of Summer Dental Emergencies
June 20, 2022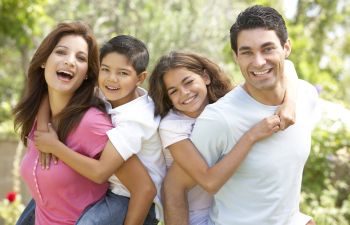 The end of the school year is finally here. The weather is already warming up and there will be lots for you and your family to do outdoors. Between summer trips, activities, and ice cream, your teeth can easily be forgotten.
Here are 3 tips the Dental Care Center at Kennestone team suggests to help reduce the risk of summer dental emergencies:
Wear A Mouthguard
It's important to wear a mouthguard when participating in any athletic activity. A properly fitted mouthguard will protect your teeth and lips from serious oral trauma and injuries. Mouthguards be bought at sporting goods stores or custom made by our dentist for a better fit (and protection against concussions). Wear these when playing any high contact sport or during activities where facial trauma can occur.
Stay Up To Date With Checkups
When planning out your summer, don't forget to schedule in your checkup and cleaning. Preventative care is always the best way to help keep your smile healthy. This will help us to keep an eye on things and intercept possible issues when they're smaller and easier to address. If any treatment is needed, we can plan ahead and have something scheduled that won't interfere with summer plans.
Watch What You Eat
There's no doubt there will be plenty of snacking and eating summertime treats. While enjoying hot-weather indulgences, be careful about eating anything hard or crunchy to avoid cracking or breaking a tooth. Don't overdo the sugary drinks (juice and snow cones included) and remember to brush twice a day and floss daily. This will help to remove any acids that can potentially turn into a cavity.
Need an Emergency Dentist?
The team at the Dental Care Center at Kennestone can help. Don't hesitate to give us a call!
Posted on behalf of Dental Care Center at Kennestone