How To Take Care of Your New Crown
October 21, 2019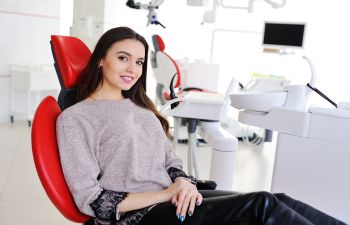 Once you get your dental crown in Marietta, Georgia, you'll want to know how to take care of it.  A well-maintained crown will last for many years, so here are some important tips to help make sure yours does just that.
Brushing Your Crown
It's important to remember that a crown is just a cover that goes over your tooth.  This means that it's still possible for your natural tooth to decay at the margin, where the base of the crown meets your tooth.
To prevent decay, make sure that you're brushing your crown really well along the gumline.  Don't brush too hard, but instead use a soft-bristled toothbrush and tilt it to a 45-degree angle so that the tips of the bristles are cleaning the gum tissue well.
How to Floss
Flossing is just as important as brushing. To floss, slide the string between your teeth and maneuver it around the curves of each tooth.  To remove the flood, gently slide it out at the gum line rather than snap it out through the top.
Using a water flosser is a lot faster and easier than using flossing string, so it might be something worth looking into.
Dental Cleanings and Check-Ups
Coming in regularly for a professional dental cleaning will give us the opportunity to remove the buildup that your toothbrush and floss left behind.  While you're here, we'll also take x-rays and perform an exam to check on your crown.
What to Eat
Though crowns are very strong, it is possible for them to break. Be cautious of what you eat or bite into.
Getting A Crown
If you need a crown or are having trouble with an existing crown, then call the Dental Care Center at Kennestone of Marietta, Georgia. We'll gladly get you taken care of right away!
Posted on behalf of Dental Care Center at Kennestone