Do You Know The Signs of Oral Cancer?
December 20, 2017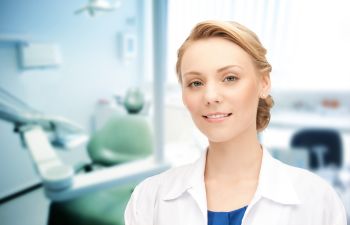 Knowing the signs of bad issues is the best way to prevent them from occurring. For instance, running out of gas while driving on the road is a bad issue, but your vehicle's gas gauge is there to warn you when your gas is getting low. The same can be said of the scale you keep in your bathroom. You know the number that you should stay under, and as the numbers creep up that is your warning that you have eaten a few too many desserts. Your mouth also has warning signs of its own to alert you when things are not as they should be with your oral health. Knowing these signs is vital to protecting your health and saving your life.
One of the best arguments your dentist could ever make for why it is important to keep regular dental visits a priority is the fact that your dentist can spot signs of concern months, even a year, before signs will ever become apparent to you. Your dentist has the ability to look deeper, wider, and more closely at your mouth than you could ever hope to do in front of a mirror. Dentists understand the signs of oral cancer, some of which are much less obvious than others.
Do you know which of these are common signs of oral cancer?
Thickening of the cheek tissue
A lump, bump, or growth inside the mouth
Persistent sore throat
A change in your voice
Chronic hoarseness
Trouble swallowing
Ill-fitting dentures or natural teeth
Persistent bad breath
Ear pain
Dramatic weight loss
Numbness of the lips, tongue, or other oral tissues
Persistent, unexplained pain in the mouth or facial region
A persistent sore inside the mouth that will not go away
While many of those signs listed above may seem obvious as signs of oral cancer, do ear pain, weight loss, bad breath, or a persistent sore throat surprise you? Many people die every year because they overlook these exact symptoms.
It is important to bring any changes to your oral health to your dentist's attention. Call the Dental Care Center at Kennestone with any of your concerns.
Posted on behalf of Dental Care Center at Kennestone