Marietta Sedation Dentistry
June 19, 2020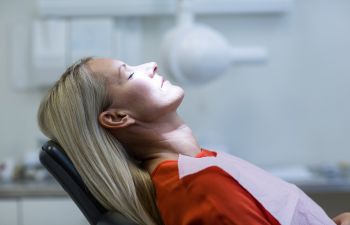 Going to the dentist doesn't have to be something that you dread or feel scared about. Dental Care Center at Kennestone understands that dental anxiety and phobia are very real. That's why our compassionate care team also provides in-house sedation dentistry options to take your relaxation to the next level.
Types of Sedation
There are various "strengths" of sedatives that can be used during dental procedures. Depending on your needs, goals, and past experiences, you can choose from options like:
IV Sedation — Medication is delivered via an intravenous line and starts working within a matter of seconds. You'll feel as if you're sleeping or lightly napping throughout the appointment.
Oral Conscious Sedation — Medication is taken by mouth about an hour before your scheduled procedure. It's also an amnesiac, so you'll likely not be able to remember a thing!
Nitrous Oxide — Laughing gas offers the lightest sedation, providing effective relaxation but without the lingering drowsiness afterward. You can even drive yourself home instead of bringing someone with you!
Sedation dentistry is a great way to conquer your dental phobia and finally access the care you deserve.
Don't Put Your Treatment Off
With sedation dentistry you can schedule treatments on time, instead of putting them off. That way issues like cavities don't evolve into more complex problems like abscessed teeth or fractures. Instead, you can treat the issue while it's small and more affordable. But even if you do need complex care, sedation can help you relax through a longer or more extensive procedure without really realizing what's going on.
For more information on sedation or to find out which type is right for you, call Dental Care Center at Kennestone.
Posted on behalf of Dental Care Center at Kennestone