My Tooth Hurts. What Should I Do?
June 14, 2023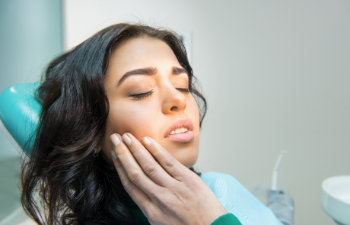 If you're experiencing tooth pain, it's essential to address your issue quickly to prevent further complications. At the Dental Care Center at Kennestone, we're here to guide you through this situation with experienced advice and compassionate care.
Symptoms to Watch For
First, it's important to identify the cause of your toothache. Tooth pain can stem from various factors, such as dental decay, gum disease, dental abscesses, or even teeth grinding. If your toothache is accompanied by swelling, fever, or a persistent bad taste in your mouth, it may indicate a more severe issue requiring immediate attention. However, even if the pain is mild, it's still crucial to have it evaluated by a dental professional to rule out possible underlying conditions.
Managing Tooth Pain
There are a few steps you can take to help with the pain before your dental appointment. Start by rinsing your mouth with warm saltwater to reduce any inflammation and temporarily alleviate discomfort. Avoid applying aspirin or any other medication directly to the affected area, as this can cause further irritation. Over-the-counter pain relievers can provide temporary relief, but they should not be seen as a substitute for professional dental care.
Call Our Office
For lasting relief, it's essential to schedule an appointment at the Dental Care Center at Kennestone for an exam and diagnosis. Our experienced team of dentists will evaluate your tooth and take any X-rays if necessary to pinpoint the underlying cause of your toothache. From there, we'll develop a personalized treatment plan to address your specific needs and restore your oral health.
Don't let tooth pain disrupt your daily life. Contact the Dental Care Center at Kennestone today and let us provide the compassionate care and effective solutions you need.
Posted on behalf of Dental Care Center at Kennestone