Smart Smile Resolutions For 2023
January 24, 2023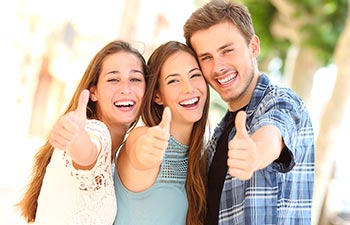 Do you want to start taking better care of your teeth this year? Have you made resolutions in the past and found them hard to keep? Our team at the Dental Care Center at Kennestone wants to help you with some smart smile resolutions for 2023 that won't be hard at all!
Play Catch Up on Your Dental Care
This will probably be the smartest thing you can do for your oral health this year. If you have been putting off getting any dental work completed, now is the time to start. Any checkups, cleanings, fillings, or crowns that have been left outstanding can begin to interfere with your oral health in a negative way. If proposed treatments are left uncompleted, they can begin to evolve into more serious issues, leaving you to deal with unwanted side effects like painful emergencies or more expensive treatment needs. Start the new year off in the right direction by planning out your treatment in a budget-savvy manner.
Schedule A Consultation
Are there treatments you're interested in or want a second opinion about? A consultation with us is the smartest place to start. We can discuss the treatment, the steps needed, the finances, and what type of home care is involved. When possible, we always review all applicable options so that you can select the best treatment for your specific situation. Meeting with us is the smartest way of getting things started toward your smile goal for 2023.
Learn More
If you haven't already, contact us to schedule a consultation or to book your next dental checkup. We look forward to enhancing your oral health this year!
Posted on behalf of Dental Care Center at Kennestone