Think You're Having Root Canal Complications? What to Do Next
July 23, 2019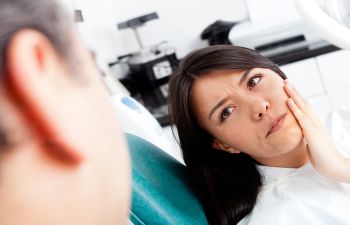 Getting a root canal in Marietta is often the best way to treat an abscessed or cracked tooth. But sometimes, things don't go as planned.
What could go wrong with your root canal? Here are a few potential complications:
Your tooth has an extra canal that wasn't treated
Bacteria have crept back underneath the root canal material
Your tooth has a microscopic crack in the root that the dentist couldn't see earlier
The temporary filling covering your root canal is too high
Incidental damage from a root canal instrument
Signs of Root Canal Complication
It's normal to have some discomfort after a root canal. It takes time for your tooth to settle down after the procedure. You may also still have some swelling in the tissues around your tooth from the time when your tooth was injured or infected.
Discomfort after a root canal should not last long. If it persists more than a week or if the pain goes away and comes back, then you should call a Marietta dentist.
Take Action to Treat a Failed Root Canal
If a root canal doesn't go as planned, it can lead to more pain and infection and increase the likelihood that you'll lose your tooth altogether.
Root canals have a high rate of success so it's quite rare to experience a failed root canal. If you're worried about your root canal however, then call us to have your it examined.
Your tooth may need to be retreated if the root canal has failed. Retreatment can bring you relief and save your smile. If retreatment isn't possible, we'll discuss with you the best options for replacing your tooth.
Posted on behalf of Dental Care Center at Kennestone