Top 3 Benefits of Professional Teeth Whitening
July 28, 2022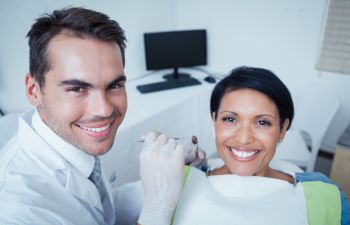 It's not unusual for the color of our teeth to darken or yellow over time. Eating and drinking certain foods can cause discoloration and gradual staining. This can leave your teeth looking a bit dull, causing you to hesitate when it comes to smiling. Whitening your teeth is the most affordable way of upgrading your smile's appearance without having to undergo any invasive or expensive treatments.
Benefits of Professional Whitening
At Dental Care Center at Kennestone, we offer professional teeth whitening services to our patients in the Marietta area. Yes, you can probably get an over-the-counter product to whiten your teeth, but here are 3 reasons why having it done professionally is your best option:
1. Safety First
It is important that your teeth and gums are in a healthy state before undergoing any bleaching. After checking your teeth, our Marietta dental team can give you the go-ahead to start whitening. If any cavities need to be filled or if your gums are swollen and inflamed, we recommend holding off on any bleaching treatments until these areas are addressed.
2. Product Selection
Over-the-counter bleaching products claim to be safe and effective but you can never really be sure. Not all of these products are the same as what's offered by a dentist. We can offer the most effective products that help our patients achieve the look they want.
3. Fast Results
With our in-office whitening treatment, we use a professional-grade system that can brighten your teeth in about an hour. It is quick, safe, and produces amazing results. We are also there to monitor the process to make sure you achieve the brightness you're looking for.
Call Us Today!
Call Dental Care Center at Kennestone to schedule your professional teeth whitening treatment.
Posted on behalf of Dental Care Center at Kennestone