Sedation Dentistry: Nitrous Oxide vs. Oral Sedation
February 19, 2020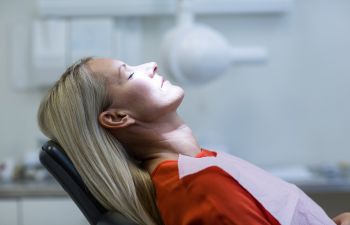 Two of the most popular options for sedation dentistry include nitrous oxide and oral sedation. When you visit our Marietta, Georgia dentist and receive your treatment plan we'll discuss what the best sedation option is for your situation.
Nitrous Oxide – Also known as laughing gas, nitrous oxide is a gas that has been around for many, many years and has gotten a countless number of fearful patients through their dental procedures.
Nitrous is administered through a mask that fits over your nose. The dentist can control how light, or how deep your sedation is. This is a great option for busy people because the effects of the gas don't linger once your procedure is over. However, some people are very claustrophobic and have a difficult time wearing the mask over their nose.
Oral Sedation – Oral sedation consists of taking one or two tablets prior to your procedure. Typically, a medication called Halcion is used. This pill offers some of the same effects of a sleeping pill, allowing you to quietly rest while we work on you. Many people won't have a recollection of what occurred, which is preferred.
One of the downfalls of this treatment is that the effects do linger for several hours so you should plan to go home and rest for the remainder of the day. Also, you have to bring a driver with you to your appointment.
Sedation Dentistry in Marietta
If you need to have dental work done and have been putting it off because you're scared, then call Dental Care Center at Kennestone in Marietta, Georgia. We'll gladly sit with you to explain your sedation options, so that you can enjoy a comfortable treatment from start to finish.
Posted on behalf of Dental Care Center at Kennestone