What are Dental Veneers?
February 15, 2022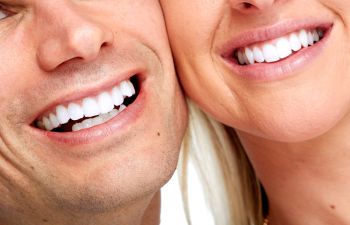 Dental veneers are cosmetic restorations that change the way your teeth look when you're smiling. Typically, we place them across your upper front teeth, covering anywhere from 6-10 at a time (depending on the width of your smile).
What Are Veneers Made Out Of?
Most cosmetic veneers are crafted from porcelain. Each one is a thin shell that bonds to the tooth but does not cover it entirely like a crown.
Sometimes veneers are also crafted from tooth-colored composite materials, similar to white fillings or bonding. These same-day veneers are best for situations involving only one or two teeth.
What Do Dental Veneers Look Like?
You get to choose the way you want your new veneers to look. We can specify the size, width, length, and shape of each tooth. Even the exact shade of white can be selected to complement your natural facial features. As a smile makeover client, you get to play a hands-on role in deciding how your smile will look.
Are Dental Veneers Right For Me?
If you want to quickly improve the appearance of your smile—and you have healthy teeth and gums—then dental veneers are an excellent option. The veneers treatment process only requires 2-3 appointments and can be completed within a month from start to finish.
During your planning phase, feel free to bring pictures of smiles you like (or ones you don't) to reference when we're discussing your aesthetic goals.
A Perfect Smile Makeover Solution
Our Marietta dental veneers are perfect for anyone who wants to transform their smile. Reserve your consultation at Dental Care Center at Kennestone for a no-obligation evaluation with our cosmetic dentists.
Posted on behalf of Dental Care Center at Kennestone