What Medical History Should You Share with Your Dentist?
March 19, 2020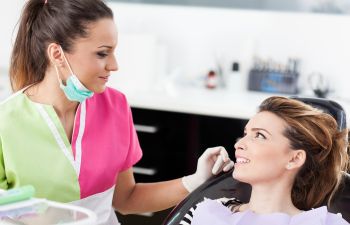 When visiting the dentist and being asked about your medical history, do you avoid going into detail because you feel like most past and current issues are irrelevant? If so, you may be surprised to learn how helpful it is for your dental team to know the specifics about your medical details.
Important Health Information to Tell Your Dentist
When discussing your medical history, tell us everything, even if you don't think that it relates to your mouth. The following situations are especially helpful to us, and if it relates to you, you should be sure to mention:
Diabetes
Heart conditions including mitral-valve prolapse
Artificial joints from a knee, joint or hip replacement surgery
You wear a pacemaker
Epilepsy/seizures
Radiation therapy
Current or past smoking
Liver disease
Any allergies (including latex allergy and antibiotics)
If you are pregnant or nursing
Blood disorders like hemophilia
The medications that you're on (including blood thinners)
Medications that you can't, or shouldn't take
Why Do We Need Your Medical History?
The information you give us regarding your medical history can affect the way that we care for you. For instance, people with diabetes are slow healers and more prone to developing gum disease so these are a couple of things that we keep in mind when examining your gums. Taking certain medications can cause dry mouth, which leads to other dental issues. Blood thinners can prevent us from performing certain procedures like tooth extractions.
Dentist in Marietta, Georgia
To visit a dentist that understands the important link between your overall wellness and oral health, visit the Dental Care Center at Kennestone in Marietta, Georgia. Give us a call today for exceptional dental care.
Posted on behalf of Dental Care Center at Kennestone