What Our Marietta Dentist is Doing to Keep Patients Safe During COVID-19
May 21, 2020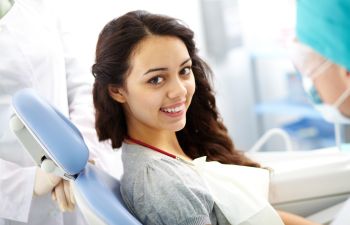 Dental Care Center at Kennestone is committed to providing safe, quality care for our patients in an environment that protects your family and our staff. Here's what we're doing to make that possible:
Reduced Staff On-Site
Right now, we're not scheduling routine or elective procedures, such as cleanings, cosmetic dentistry, or care that can be put off until a later time. That way there are fewer people on site and we're able to better maintain appropriate social distancing. Once things start to settle down, we'll probably start making changes to the schedule to lower the number of people coming in and out. As always, everyone will continue to wear PPE in addition to our front office staff.
Restricting Care to Emergencies Only
For the time being, the ADA and state dental officials have advised dentists to only provide emergency services to their patients. So, if you're in pain and require immediate attention, rest assured that you can contact us at any time. Even if it looks like our office is closed, you can reach one of our staff 24/7 by calling us.
Minimizing Interactions
It's true, things look a little different right now. When you visit Dental Care Center at Kennestone, you'll "check in" by calling us from your car instead of stopping by the front desk. We'll meet you at the door and escort you straight in, preventing any unnecessary social interaction with too many other people.
Providing Palliative Care
If you don't require immediate treatment but you do have a tooth that hurts, be sure to call us. We may recommend an over-the-counter or prescription medication to help in the meantime.
Dental Care Center at Kennestone is always here to answer your questions. If you need assistance, please contact us today.
Posted on behalf of Dental Care Center at Kennestone