Teeth Whitening: What To Expect And How It Works
December 19, 2022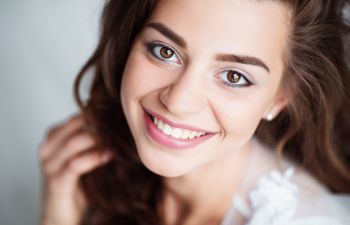 Brighter teeth can sometimes be harder to maintain as we get older. Years of eating and drinking certain foods can take a toll on the natural color of our teeth. Certain habits, such as drinking coffee or smoking, can also make teeth look darker. Luckily there are ways to remove stains and discoloration to give you a whiter more attractive smile.
How Teeth Whitening Works
Whitening, or bleaching, removes stains inside our tooth enamel. The stained molecules are oxidized by a concentration of hydrogen peroxide. There are different concentration of gel, allowing us to determine the best one for your smile's current color.
What To Expect From Teeth Whitening Treatment
At Dental Care Center at Kennestone, we offer our patients two types of whitening methods. You can choose to have in-office whitening with us or take your kit home where you can do it yourself. When choosing in-office whitening, the gel is applied to your teeth and activated with a special light to quickly oxidize the stain particles. You are monitored by our trained staff during the process, who will make sure you are comfortable and happy with your results.
The take home kit includes custom made trays that fit snuggly against your teeth for maximum whitening with the least amount of product possible. Simply apply the whitening gel and then wear them an hour a day for 10-14 days. Once your desired shade is reached, you will only need a few touchups during the year to keep your smile bright.
Is Teeth Whitening Right for Me?
Whitening your teeth can take years off your smile and help you feel more confident.
Contact Dental Care Center at Kennestone for your teeth whitening needs.
Posted on behalf of Dental Care Center at Kennestone